Highlights from Volodja Balzalorsky 2007-11
(Wednesday, January 05, 2011)  by Cantabel Productions
Cantabel Productions is delighted to announce some excited news about our artist, the violinist Volodja Balzalorsky, who has been awarded several prestigious music awards in the past couple of years
Volodja Balzalorsky has been making a splash in the US and Canada, winning The Hollywood Music in Media Award 2009, The Inland Empire Music Award for Best International Artist in 2008, The Ontario Independent Music Award in 2007, and was a nominee for The Los Angeles Music Award 2007 and 2008 and a nominee for The Hollywood Music Award 2008.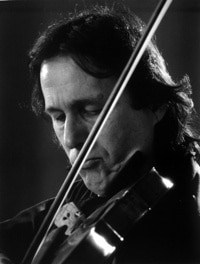 Volodja Balzalorsky also received the Canary Islands Music Award 2007 in Spain, and the Betetto Music Award (2006), the highest music award given in Slovenia.
According to Fanfare-The Magazine for Serius Record Collectors, Volodja Balzalorsky's four CDs on Cantabel have made available some stunning live performances, all reviewed in 2010-issues of Fanfare and deserve high recommendation. Compared with some great violin legends such as Kreisler, Szigeti, Oistrakh and Stern, Balzalorsky's Live recordings received the highest critical acclaim.
Reviews are also available online as a part of Fanfare archive: https://www.fanfarearchive.com (for subscribers only).
Mr. Balzalorsky was invited by Fanfare Magazine for an interview, which was published in Nov/Dec Issue of Fanfare under section "Feature Articles" entitled "Volodja Balzalorsky Shares His Views of Violinistic Development and Artistic Interpretation"
Volodja Balzalorsky received also high critical acclaim from All Music Guide:
Balzalorsky's performances are easily in the same league as many of the better international performances of the past 20 years and well worth hearing…
Highlights from Volodja Balzalorsky
In 2011 Cantabel will continue with releases of Balzalorsky's Live recordings. The next, fifth release of the Live Collection will be from the Spectrum Festival, performed by Amael Trio in works by Brahms, Glinka, Schnittke, and Piazzolla. With this release, the series of five concerts-five CDs (each concert, one CD) will be completed.
Balzalorsky's 2009-2010 seasons brought recital, solo and chamber music performances in Italy, Germany, Norway, United Kingdom, Croatia, Serbia, Czech Republic, Slovakia, Slovenia, and in USA, including performances at Ljubljana Festival, in Gasteig, Munich with Cheltenham Symphony Orchestra performing Brahms Concerto, recital at The Red Hedgehog Celebrity Concert Series in London, at SXSW Festival 2009 and 2010 in Austin, performances at Carnegie Hall in New York (ArrivaDiva Master Recital Series 2009 and Festival Spectrum in November 2010), as well as additional performances with Amael Piano Trio.
Some Concert Reviews Extracts:
Something Wild for violin solo by Nenad First, an intriguing work that Volodja Balzalorsky projected with stunning virtuosity and gripping energy. In the hands of this subtle yet communicative artist the violin came alive, with pointed pizzicato, incisive double-stopping and rapid passagework adding to the relentless excitement
The Classical Source 'November 30 2010
Ovations for Volodja Balzalorsky and Hinko Haas at Nordland Music Festival in Bodo, Norway –Slovenians thrilled the audience in Ronvik – Avista Nordland
Vololodja balzalorsky played Brahms concerto with verve and feeling; the gypsy-Hungarian roots of the music were most apparen. Both soloist and orchestra deserved the standing ovation that the normally restrained audience awarded them at the end. Gloucestershire Echo
Volodja Balzalorsky was particularly active with his Amael Piano Trio performing with a great success at several international festivals and international chamber music concert series in New York, London, twice in Rome, Belgrade, San Marino, Bergen, Munich, Nis, Kromeriz
Highlights from Volodja Balzalorsky
Amael Piano Trio in Review:
November 30 2010 Concert in London at The Forge …a superb Archduke, -full-blooded in tone yet also respectful of structural clarity. Magical colouring of modulations, highlighting of luminescent thrilling' the Variations of the third movement was the highpoint, a transcendent, calm flowing beauty of tone, the rhetoric involving and absorbing...
The Classical Source
New York Concert Review (Weill Recital Hall at Carnegie Hall, New York)
A top-notch ensemble, the Amael Piano Trio! ...Amael Trio brought unity and vigor to both old and new…The synchronization was marvelous, particularly in the string doublings…. All three blended in a way that was rich and warm, but also translucent, like the sonic equivalent of amber…The performance (Five short pieces by Slovenian composer Milko Lazar) was one of extreme precision, and it would be hard to imagine it being played more convincingly than it was by this tightly knit ensemble… it was a fulfilling musical evening, and this is a superb ensemble.
Read the whole review: http://www.nyconcertreview.com/blog/?p=1030
Highlights from Volodja Balzalorsky
Violinist Volodja Balzalorsky: About
Volodja Balzalorsky from Ljubljana, Slovenia, performs internationally as a soloist, recitalist, and chamber musician.
Numerous highly praised concerts, broadcasts, CD, and TV recordings in various countries have established his reputation as an artist with a sensitive, intelligent, and intuitive gift of interpretation, a polished technique, and a rich, full tone.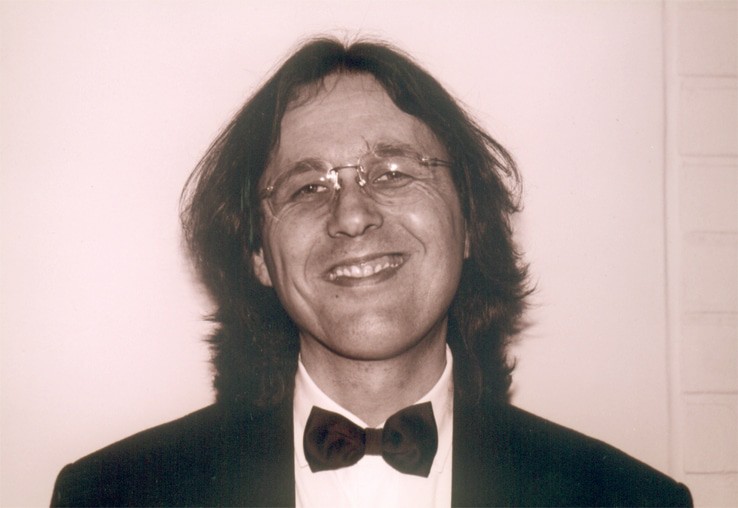 Volodja is particularly active in the field of chamber music. He works with many international groups and ensembles.
He has built long-term partnerships with several musicians, including pianists Christoph Theiler, Hinko Haas, Aleksandar Serdar, and Peter Caelen, percussionist Amy Lynne Barber, and his fellow members of the Amael Trio, pianist Tatjana Ognjanovic, later pianist Zoltan Peter and cellist Damir Hamidullin.
For his artistic achievements, he was awarded several international music awards: