Hollywood Music in Media Award for successful performances and live recordings of Volodja Balzalorsky
(Friday, November 20, 2009) –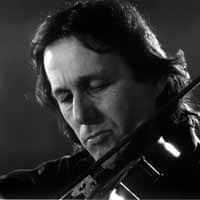 Cantabel Productions is delighted to announce that Volodja Balzalorsky received the "Hollywood Music In Media Award – Best Classical" in the category classical music for his Live Collection (four albums), released by Eroica Classical Recordings and Cantabel Productions, now available on iTunes, Amazon, Rhapsody, eMusic and all major digital outlets.
The live collection of Volodja Balzalorsky, is a unique presentation featuring the violinist with his chamber music partners, from 1985 to the present. The performances are taken from live national broadcasts, international festivals and concert series, around the world.
The Hollywood Music in Media Awards recognizes and honors the music of independent artists from around the globe. Both mainstream and independent artists are honored as peers for their compositions and recordings in all forms of media.
The Hollywood Music In Media Awards (HMMA) was presented Thursday, November 19th, 2009 at The Highlands in the world famous Hollywood & Highlands / Kodak Theater complex in Hollywood, CA. This red-carpet event featured live performances, award presentations, a VIP reception and banquet dinner.
Volodja Balzalorsky is recipient of the following music awards:Hollywood Music in Media Award, Inland Empire Music Award, Ontario Independent Music Award, Canary Islands Music Award and Julij Betetto Award
About Volodja Balzalorsky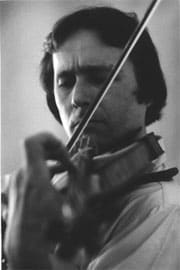 Volodja Balzalorsky performs as a solo violinist, recitalist, and chamber musician, for which he consistently receives outstanding acclaim. Numerous highly praised concerts, broadcasts, CD and TV recordings in various countries, have established his reputation as an artist with a sensitive, intelligent, and intuitive gift of interpretation.
Volodja Balzalorsky is particularly active in the field of chamber music. He performs with several well-known international artists and ensembles. Critics comment on the degree to which he is able to develop and maintain unity with his musical partners in this milieu, presenting "…an exceptional harmony of ease and authenticity of performance…"
Balzalorsky's 2008-09 season brought performances in Italy, Norway, Denmark, Croatia, Czech Republic, Slovakia, Slovenia, and in USA.
Highlights of Mr. Balzalorsky's 2009-2010 Season include performances at Ljubljana Festiva in Slovenia, in Gasteig, Munich, with Cheltenham Symphony Orchestra performing Brahms Concerto at Persore Abbey, at The Red Hedgehog Celebrity Concert Series in London, 3rd performance at Carnegie Hall in New York (ArrivaDiva Master Recita Series), at SXSW Festival in Austin in March 2010, and with Amael Piano Trio in San Marino, Belgrade, Zagreb and twice in Rome.
For his artistic achievements, he was awarded several international music awards:
Volodja is also the recipient of several further international music awards such as The Inland Empire Music Award, The Ontario Independent Music Award, The Canary Island Music Award, and Julij Betetto Music Award.
For more info about Volodja Balzalorsky's upcoming concerts, free mp3 download, and where to buy his recordings (albums and downloads), please visit the following web pages:
Official web page of Volodja Balzalorsky: https://balzalorsky.net
Fan page of Volodja Balzalorsky on Facebook: https://www.facebook.com/balzalorsky
Volodja Balzalorsky on MySpace: https://www.myspace.com/balzalorsky
Follow Volodja Balzalorsky on Twitter: https://www.twitter.com/balzalorsky
Free mp3 download for fans: https://www.reverbnation.com/volodjabalzalorsky