Violinist Volodja Balzalorsky – Recipient of several music awards
Violinist Volodja Balzalorsky is passionately devoted to violin, inspired by the flame which distinguishes the most refined and authentic violinists capable of building the dramaturgy of musical works in the most natural and persuasive manner. His interpretation calls for an exalted and compassionate listener, which is the d i s t i n c t i o n of rare and predestined musicians… (Vecernje Novosti, Belgrade)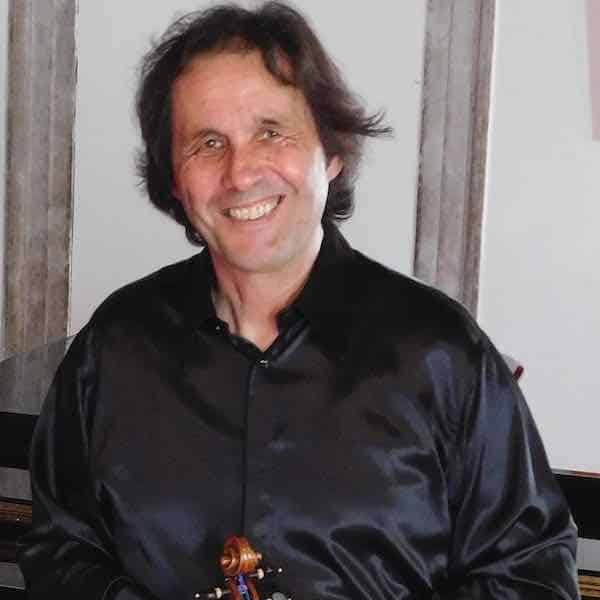 Violinist Soloist – Recitalist
Volodja Balzalorsky is renowned Slovenian artist musician -violinist who has performed classical and contemporary music repertoire in many international music festivals and concert series throughout Europe, North America and Asia.

Expert critics often mention his beautiful, richly nuanced tone and technical expertise, which are completely assimilated with his musical expression and suggestive musical narration, with respect for the composer's score as well as for the stylistic period.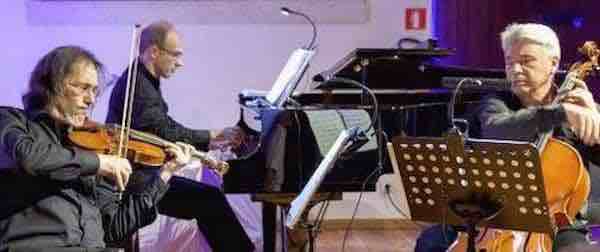 Chamber Musician
Founding member of Amael Piano Trio
Violin Piano Duo with the pianist Aleksandar Serdar
Violin Piano Duo with the pianist Peter Caelen
Regular chamber music collaboration with many noted international instrumentalists.
Violin Teacher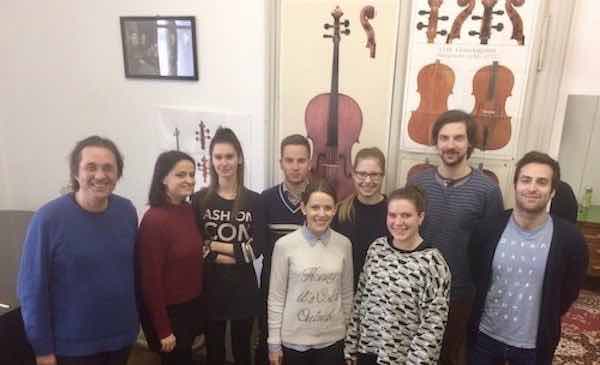 Volodja Balzalorsky is Professor of Violin at the Music Academy of Ljubljana University.
His teaching represents an important complement to his artistic career. His students have won many national and international prizes.
He regularly gives Master Classes in conjunction with his performances internationally.
… very subtle playing, intelligent and sensitive interpretations… Jacques Lonchampt – Le Monde
Awards of violinist Volodja Balzalorsky
The Independent Music Award

&

Vox Pop Independent Music Award




The Independent Music Awards IMAs Four-Time Nominee




The Hollywood Music in Media Award




The Inland Empire Music Award 2008 – Best International Artist




The Ontario Independent Music Award – Best International Artist




The Canary Islands Music Award -Category: Interpretation-Instrumental




The Los Angeles Music Award Nominee – Best Classical Artist 2007




Other Highlights: … Betetto Music Award 2006 – the highest Music Award in Slovenia….




Just Plain Folks Music Award 2006 Nomination for CD Live in Belgrade – chamber music category
The brilliant violinist Volodja Balzalorskynfocused the audience's attention on his stunning interpretation of Brahms, Bloch and Lipovsek.
"OKO" – Zagreb
Artist History
Already during and especially immediately after completing Volodja's studies in Cologne (1975-80), Moscow (1980-81) and Vienna (1981-1986) with legendary professors such as Igor Ozim (diploma with honors 1980); Galina Barinova, Grigory Zhislin, Josef Suk, Klaus Maetzl and all members of the Amadeus Quartet (the study of chamber music), Volodja devoted himself very intensively to perform numerous concerts, first in the most important concert halls of the former Yugoslavia, and then increasingly abroad.
Volodja Balzalorsky has been a guest artist at international festivals and concert series in various countries: Italy, France, Austria, Belgium, Netherland, Luxembourg, the United Kingdom, Germany, Estonia, Lithuania, Poland, Slovakia, Bulgaria, Serbia, Slovenia, Croatia, Bosnia and Herzegovina, Macedonia, the Czech Republic, Portugal, Norway, Denmark, Iran, China and USA.
As a soloist, Volodja has been performed with a variety of orchestras, including the Slovenian Philharmonic, the Slovenian Symphony Orchestra, the Moravian-Silesian Chamber Orchestra, the Gaudeamus Orchestra of Zagreb, the Dubrovnik Chamber Orchestra, the Freiburger Baroksolisten etc.
An extremely fine artist…a gifted musician… "Bassa Romagna" – Salvatore Grillo
Chamber Music
Volodja Balzalorsky is particularly active in the field of chamber music.
He works with many international groups and ensembles, and for several years has successfully performed in DUO with pianists Christoph Theiler and Hinko Haas. In 2001, Volodja Balzalorsky founded the piano trio Amael, with which he gained worldwide recognition.
Critics comment on the degree to which he is able to develop and maintain unity with his musical partners in this milieu, presenting …an exceptional harmony of ease and authenticity of performance.
More about chamber music activities of Volodja Balzalorsky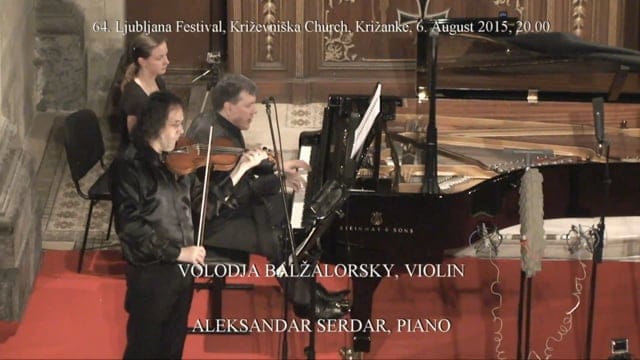 Current Ensembles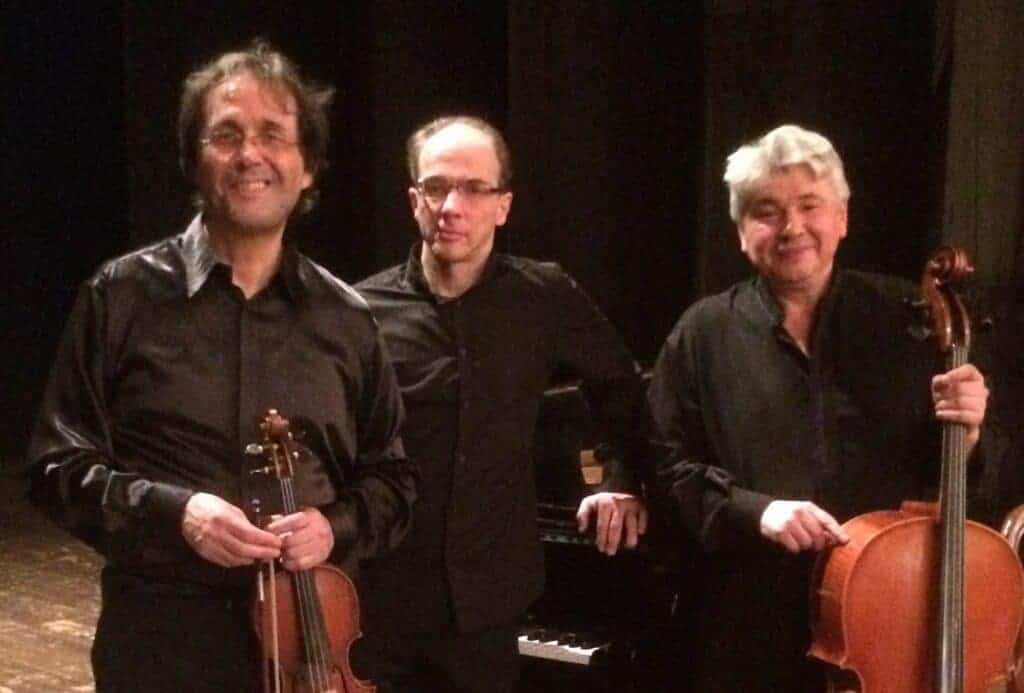 A top-notch ensemble, the Amael Piano Trio!-"New York Concert Review".
www.amaeltrio.com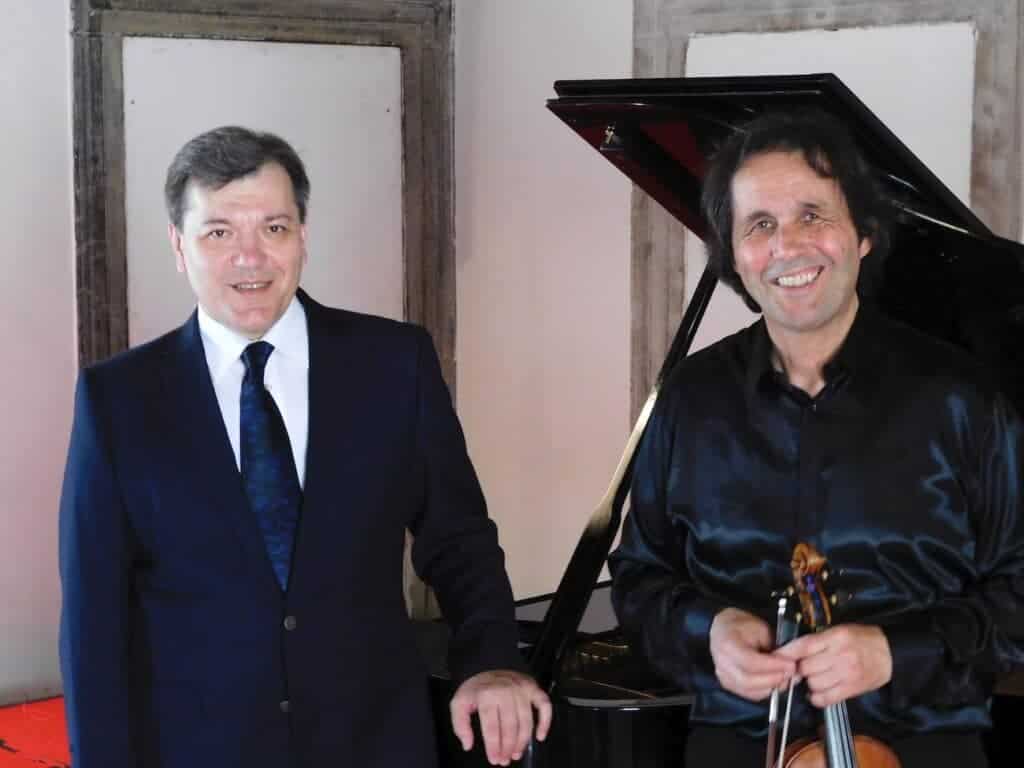 A duo of two internationally acclaimed artists
SUPERB ARTISTIC SKILLS OF DUO BALZALORSKY-CAELEN IN WUZHOU, CHINA
Important long term Duo partners of violinist Volodja Balzalorsky in the past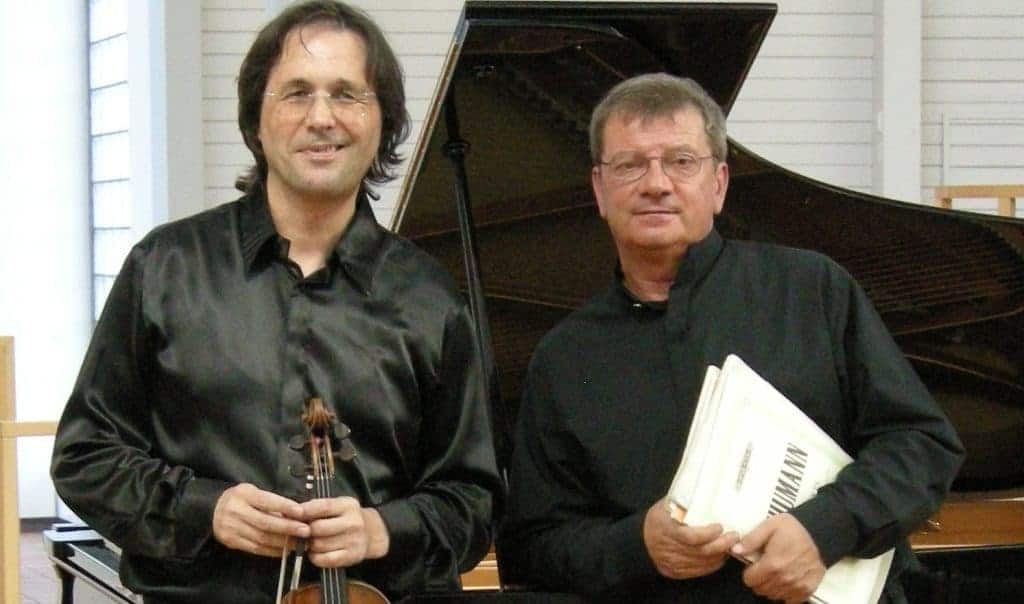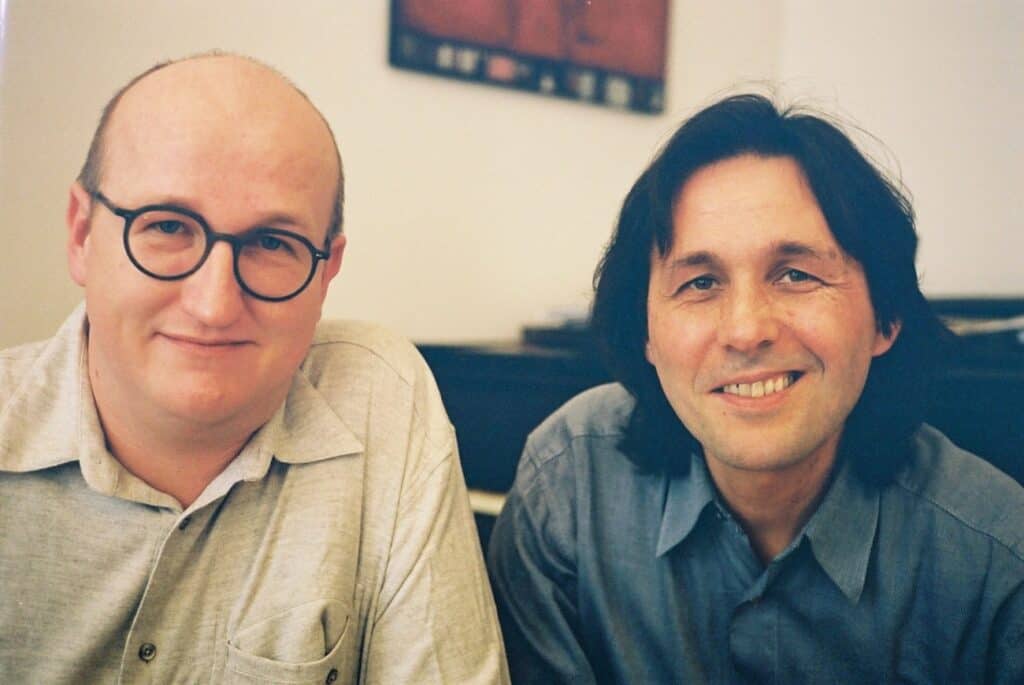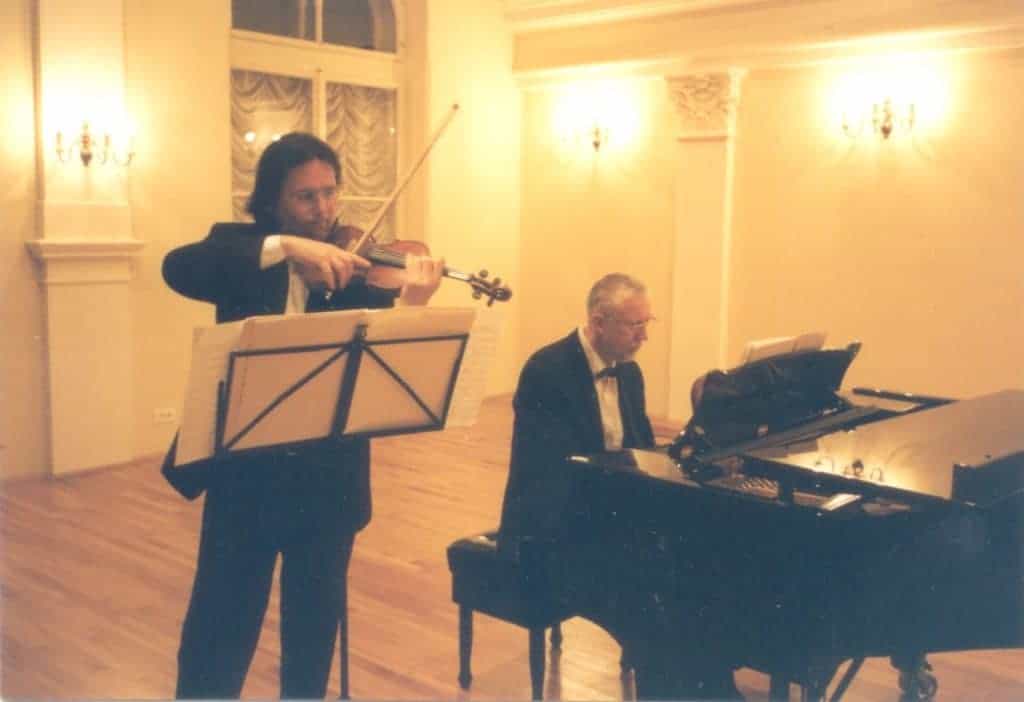 Duo with Jaksa Zlatar
Volodja Balzalorsky also performed in duo with renowned American-Russian pianist Vladislav Kovalsky. They performed very successfully together at Carnegie Hall in New York in September 2005.
It is important to mention his intensive collaboration with the renowned German pianist Julian Riem, and especially their very successful performance at the Gasteig Hall in Munich in October 2009, where they presented sonatas by Janacek, Szymanowski and Franck.
Just one month later, in November 2009, he had a very successful third performance at the famous Carnegie Hall, with English pianist James Lisney.
Recordings
Violinist Volodja Balzalorsky has made extensive live and archival radio and TV recordings throughout Europe and the United States. Recently four CDs were released as part of his LIVE Collection, with 5 more planned for release on the CANTABEL label, supported by the Slovenian Ministry for Culture and the City of Ljubljana, with added releases by EROICA, a well known US Label that features great classical artists worldwide.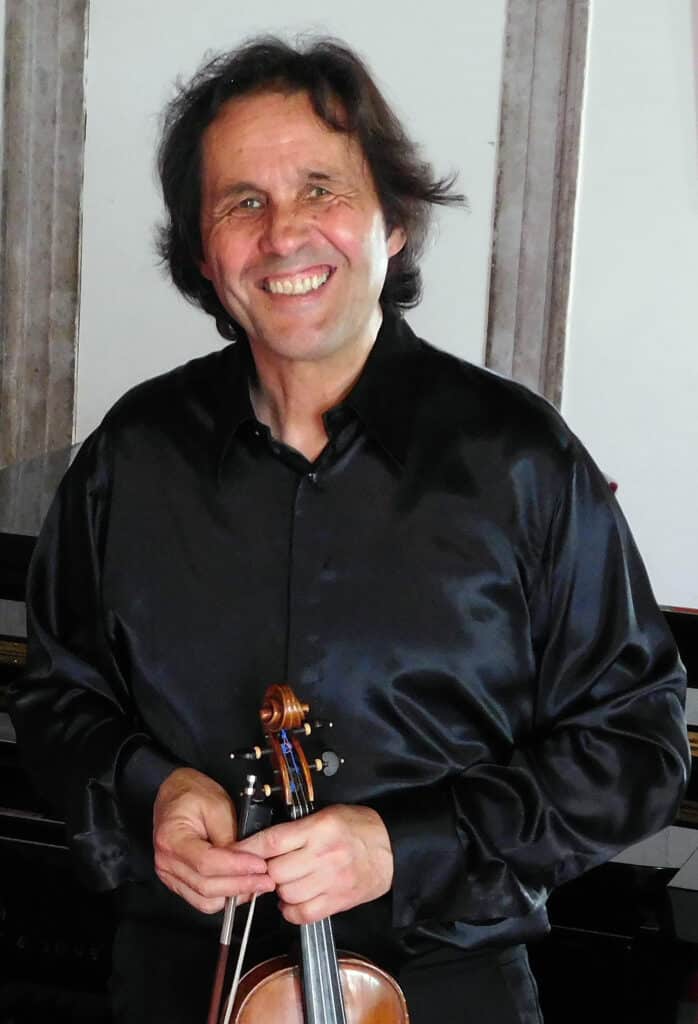 Contemporary Music
Balzalorsky's special interests include the promotion of contemporary music. Several known composers have written music especially for him.
Volodja Balžalorsky premiered works by many contemporary composers from Slovenia, Croatia, Austria, Lithuania, Bulgaria, Luxembourg and the USA.
He is a regular guest of specialized festivals of contemporary music such as "Forfest" in Kromeriz, "Zagreb Biennale" in Zagreb, "IŠ Arti Festiva"l in Kaunas, "Evmelija Festival" in Volos-Agria etc.
Repertoire for violin solo and percussions
One of violin virtuoso's specialties is the development of a repertoire for violin solo and percussion. His recent collaboration with renowned American percussionist Amy Lynn Barber, with whom he performed in the Percussion Plus Project at the Interlochen Arts Centre, Indianapolis, Greencastle, DePauw University, in the United States, and repeated in Prague and in Venice, Italy, with much acclaim.
In Prague, the performance of Ljuboš Fišer's composition entitled "Crux" – for violin, three timpani and bells – was outstandigly successful with a standing ovation. The tympanist was Borut Pinter, at that time a member of the Percussion Plus Project ensemble.
Listen to this extraordinary, very special composition available from YouTube below:
Live collection
The live collection of Volodja Balzalorsky, is a unique presentation featuring the violinist with his chamber music partners, from 1985 to the present.
The performances are taken from live national broadcasts, international festivals and concert series, around the world.
Volodja Balzalorsky- Violin Teacher
Violinist Volodja Balzalorsky holds long term teaching position as "Full Professor" of violin and chamber music at the Music Academy of Ljubljana University.
He also gives regular Violin-masterclasses worldwide.
A detailed description of Volodja Balzalorsky's pedagogical work can be found on the page Volodja Balzalorsky – Violin Teacher
Connect with Volodja: Facebook – Instagram – Pinterest – Twitter: @balzalorsky