Duo-Balzalorsky-Theiler (1985-1997)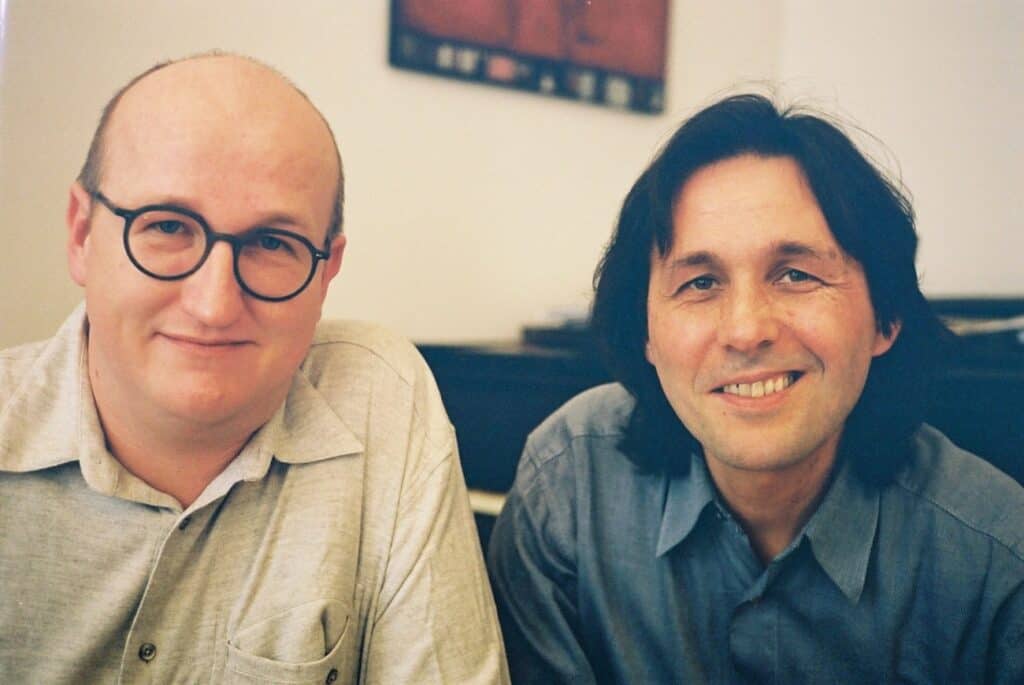 Volodja Balzalorsky and Christoph Theiler, a duo that complement each other… very subtle playing, balanced, intelligent and sensitive interpretations…
Jacques Longchampt – "Le Monde"
The violin-piano duo Volodya Balzalorsky and Christoph Theiler have been international guests at numerous festivals and concert series. From 1985, when the two renowned artists began playing together in Vienna, until the spring of 1997, their performances have always received excellent reviews thanks to their intelligent and sensitive interpretations and their exceptional sense of collaboration.
in 1997 Christoph Theiler decided to devote himself exclusively to composing and ended his career as a concert pianist, soloist and chamber musician.
"The subtlety of imagination" …
International Cycle "Lisinski subotom" – "Vjesnik", Zagreb
Duo Balzalorsky Theiler has been invited to international festivals and concert cycles in various countries (Austria, Germany, Italy, Belgium, Slovenia, Croatia, Serbia, South Ireland, etc.), such as Incontri Musici, Venice, Italy; Festival Musica con…bologna, Italy; Midi Minimes, Brussels Summer Festival, Belgium; Ljubljana Summer Festival, Slovenia; concerts at the Tobacco Museum, Vienna; Pommerigi Musicali, Venice; Lisinski subotom, Zagreb, Croatia; Musical Summer in Rogaška Slatina, Slovenia; concerts at the Bösendorfersaal, Vienna; Concerti Aperitivi, Lugo, Italy; etc.
Two very good artists… exceptional technique and power of sound … with eloquent sensitivity and interpretive power … Two talented musicians, but blind to the temptations of stardom.
Salvatore Grillo – "Bassa Romagna"
The Balzalorsky Theiler Duo on Spotify
Duo Balzalorsky Theiler on YouTube
Duo Balzalorsky-Theiler (1985-1997)
Volodya Balzhalorsky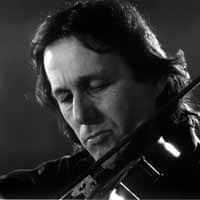 Volodya Balzalorsky from Ljubljana, Slovenia, performs internationally as a soloist, recitalist and chamber musician. Numerous acclaimed concerts, radio recordings, CDs and television recordings in various countries have established him as an artist with a sensitive, intelligent and intuitive interpretive gift, a refined technique and a rich, full tone. Volodja is particularly active in the field of chamber music. He works with many international groups and ensembles. He has worked with many musicians over the years, including pianists Christoph Theiler, Hinka Haas, Alexander Serdar and Peter Caelen, percussionist Amy Lynne Barber and colleagues of the Amael Trio, pianist Tatjana Ognjanović, and later pianist Zoltan Peter and cellist Damir Hamidullin.
He has received several international music prizes for his artistic achievements:
He is a two-time winner and four-time nominee of the Independent Music Awards.
Volodya is also the recipient of numerous other international music awards, including the Hollywood Music in Media Award, the Inland Empire Music Award, the Ontario Independent Music Award, the Canary Islands Music Award and the Julius Betetto Music Award.
Christoph Theiler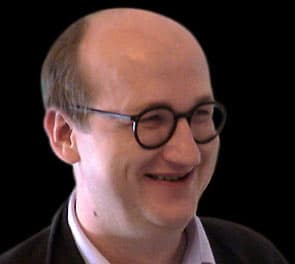 CHRISTOPH THEILER from Vienna is an internationally renowned concert pianist and composer.
He has won several piano competitions – "Dr.Drexel", "Pegasus" in Vienna – as well as composition competitions – "Prize of the City of Stuttgart", "Luis de Narvaez Prize" in Granada, "Ivan Spassov Foundation Prize" in Bulgaria, etc.
As a member of the Balzalorsky-Theiler duo, he has also made numerous recordings (radio, TV, CD) in various countries.
As he was becoming more and more established as a composer and the demand for his compositions was increasing, he decided in 1997 to stop working as a solo pianist and chamber musician. Since then he has continued his very successful career as a composer.
Christoph Theiler Christoph Theiler currently lives in Vienna. He works as a freelance composer and media artist. His latest works are staged in the context of the stage in multimedia and sound. As with MEMBRAN II (for electric guitar, saxophone and mid-wave transmitter) and M.O. – HERZ + MUND (sound installation with three bass speakers and very low frequency waves), he increasingly incorporates approaches from the fields of digital music, sound design, high frequency technology and social sculpture into his creative concept. His catalogue of works includes over 100 compositions, more than 40 theatre and radio performances, and more than 70 interdisciplinary artworks. For more information about his work as a composer: https: //member.iscm.org/catalogue/composers/theiler-christoph