Live in London-Amael Trio: Keys and Coffee Concert Series / Festival Spectrum at The Forge: March 3 2013
The Program:
Franz Schubert – Piano Trio in E flat op.148 D897 Notturno)
Andrea Morricone:Tempesta di sabbia (world premiere)
Peter Kopač: Neizbeznost (Inevitability)
Johannes Brahms: Piano Trio no.3 in C minor op.101. The whole concert was video-recorded and now available on YouTube: https://www.youtube.com/watch?v=lTxCrpdonwI
Article: Live in London-Amael Trio: Keys and Coffee Concert Series / Festival Spectrum
About Amael Piano Trio
New York Concert Review – Amael Trio at Carnegie Hall
Amael Piano Trio is a very fine group. The stringplayer's intonation is impeccable, their tone is rich, beautiful and homogeneous and can vary from floating delicacy to vibrant full bodied sonorousness…
A large multi-national audience rewarded the performers with warm approval and prolonged ovations…
The Amael Piano Trio was founded by three very accomplished artists, who, individually, have backgrounds as prominent soloists and chamber musicians.
All three artists, the pianist, Tatjana Ognjanovic, the violinist, Volodja Balzalorsky and the cellist Damir Hamidullin, have performed internationally as guests of numerous music festivals and cycles, and as soloists with many orchestras.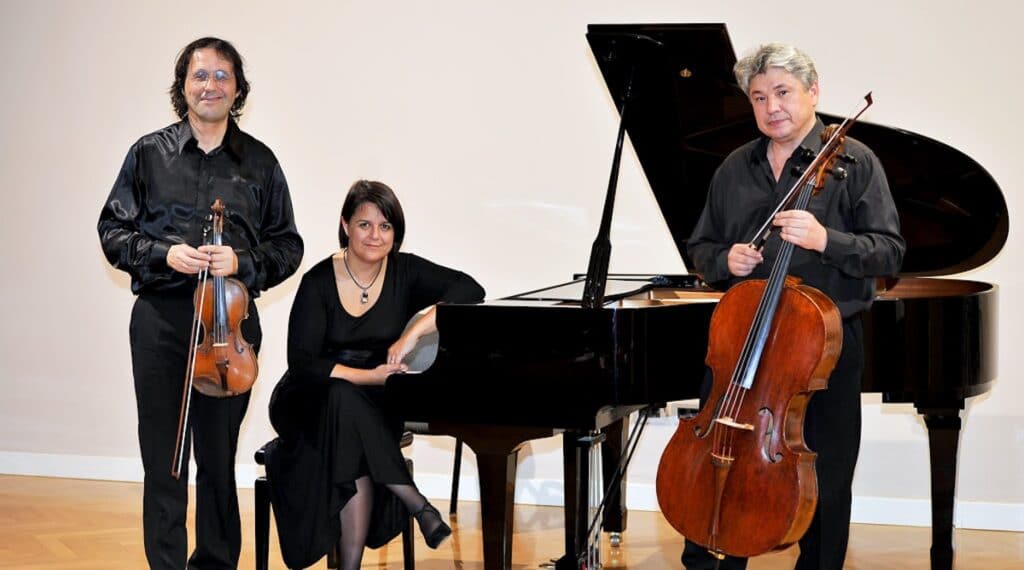 Individually, as well, they have also created multiple CD,s and have made extensive live and archival radio and TV recordings throughout Europe and in the USA and Asia.
The trio has 14 years of successful performances in a variety of venues, concert series, and festivals including: Universal Affair at Carnegie Hall, Grieg Festival in Bergen, Mask Fest in San Mario, Nuovi Spazi Musicali, Festival Spectrum at Gasteig in Munich, Forfest in Kromeriz, CZ, Ljubljana Festival, Bled Festival, Pucisca Summer Festival, Bol Summer Festival, performance at Cankarjev Dom (the most important cultural centre in Slovenia), the International Festival of Contemporary Music in Radenci, Summer Music Festival of Hvar (Croatia), International concert series of Zemono, The Spectrum Festival etc.
The Amael Trio has achieved the status of being among the most sought after chamber groups in Slovenia. In addition to performing known traditional trio literature from various style epochs, the trio is also dedicated to performing contemporary works, and to the promotion, internationally, of Slovenian composers of piano trio literature.
MEMBERS OF AMAEL PIANO TRIO
Article: Live in London-Amael Trio: Keys and Coffee Concert Series / Festival Spectrum
Tatjana Ognjanovic – Piano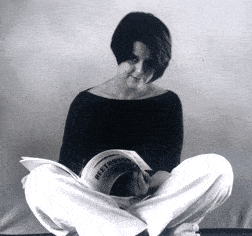 Tatjana Ognjanovic, one of Slovenia's leading pianists, has performed at International Music Festivals and given highly acclaimed recitals in 16 countries throughout Europe, as well as in Malaysia and Singapore. She has appeared as soloist with many orchestras, interpreting piano concertos by Mozart, Beethoven, Mendelssohn, Schumann, Rachmaninov, Scriabin, and Prokofiev.
She has made many CD, LP, radio and TV recordings, embracing a wide repertory of music from the baroque era to the contemporary. Her growing interest in chamber music has resulted in her collaboration with pianist Bojan Gorisek, and more recently, the increasingly acknowledged Trio Amael.
Tatjana Ognjanovic is a prize winner of national, as well as numerous international piano competitions such as the Cidade do Porto in Portugal (1991), Maria Callas in Athens, Greece (1992), Jose Iturbi in Valencia, Spain (1992), and Premio Jaen, also in Spain (1993).
The daughter of two professional opera singers, she began her music education at the age of four, studying for 14 years with Darinka Bernetic. She continued at the Academy of Music in Ljubljana with Dubravka Tomsic, and furthered her studies with Hans Petermandl at the Hochschule für Musik in Vienna, and with Viktor Merzanov from the Tchaikovsky Conservatory in Moscow.
In addition to her artistic performances, she has been teaching at the Academy of Music of the Ljubljana University since 1993.
VOLODJA BALZALORSKY – VIOLIN
Volodja Balzalorsky is internationally acclaimed violinist.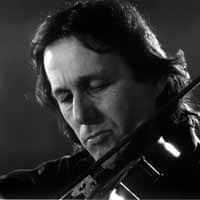 He is Two Time Winner of Independent Music Awards 2014 – on receiving top honors in the Live Performance EP category for Karol Szymanowski: Violin Sonata in D Minor with the pianist Hinko Haas, and Vox Pop Independent Music Award 2014 for Debussy Violin Sonata performing with the pianist Christoph Theiler.
He was also Four-Time Nominee of IMAs 2014.
Volodja Balzalorsky is recipient of several further international music awards such as The Hollywood Music in Media Award, The Inland Empire Music Award, The Ontario Independent Music Award, The Canary Island Music Award, Julij Betetto Music Award.
Numerous highly praised concerts, broadcasts, CD and TV recordings in various countries have established his reputation as an artist with a sensitive, intelligent, and intuitive gift of interpretation, a polished technique, and a rich, full tone.
DAMIR HAMIDULLIN – CELLO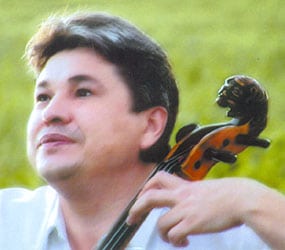 Cellist Damir Hamidullin is a virtuoso soloist and an excellent representative of the famous Russian cello school.
He is first solo cellist of the National Opera House in Ljubljana (Slovenia) and a member of the Amael piano trio.
He performs throughout Europe as a soloist, recitalist and chamber musician.
He has played as a soloist many times with the Kazan Philharmonic Damir Hamidulin
and with other symphonic and chamber orchestras in Russia and in
Slovenia.
He plays all the famous concertos on his instrument: Haydn, Dvorak, Saint-Saens, Schumann, and Tchaikovsky.
He has also been guest artist at various international festivals – Festival Groblje and Festival of Contemporary Music Radenci in Slovenia, Festival of Contemporary Music Kishinjev in Moldavia, Festival of Kazan in Russia, etc.
More Infos about Amael Piano Trio:
Electronic Press Kit of Amael Trio
Article: Live in London-Amael Trio: Keys and Coffee Concert Series / Festival Spectrum