Excellent concert of Amael Piano Trio at the opening of MAG Festival Split
Performing Schubert, Brahms and Smetana, the Amael Piano Trio was awarded with ovations. Two encores followed (Glinka and Piazzolla.
Excellent concert of Amael Piano Trio at the opening of MAG Festival Split:
Original article – exctract below:
U petak,
koncertom svjetski poznatog klavirskog trija Amael u Muzeju grada Splita, otvoren je
osmi MAGfestival, međunarodni festival komorne glazbe
.
U nešto više od
sat i pol sjajnog koncertnog programa
trio Amael oduševio je splitsku publiku i strane goste, koji su izmamili čak
dva bisa,
tijekom kojih je trio odsvirao poznata djela
Glinke
i
Piazzolle
.
Koncert otvorenja 8. MAGfestivala predstavio je
fini izbor repertoarnih klasika glazbenog romantizma iz pera Franza Schuberta, Johannesa Brahmsa i Bedricha Smetane
. Klavirski trio u Es-duru 'Notturno, op. posth. 148, značajno je, ali relativno zanemareno djelo iz bogatog opusa Franza Schuberta. Osnovna tema skladbe dijeli zajedniƒçke karakteristike s nizom Schubertovih najpopularnijih melodijskih ideja, uključujuči druge teme prvih stavaka Gudaƒçkog kvinteta u C-duru i Nedovršene 8. simfonije. Od tri poznata klavirska trija Johannesa Brahmsa, treči trio u c-molu, op. 101 iz 1883. godine predstavlja najkrače i najkompaktnije djelo. Bedrich Smetana skladao je svoj jedini klavirski trio u g-molu, op. 15 godine 1855. Nastalo pod utjecajem istočno-europske narodne glazbe koju karakterizira neobuzdana strast, široke rapsodične forme prepune bogatih tematskih varijacija i klavirski stil na tragu Franza Liszta radije nego Chopina, djelo predstavlja eklatantan primjer glazbenog romantizma.
Pokrovitelji ovog iznimnog kulturno umjetničkog događaja su
Predsjednica RH Kolinda Grabar Kitarović, Ministarstvo kulture RH, Županija splitsko dalmatinska, Grad Split, Turistička zajednica Grada Splita i Turistička zajednica Splitsko dalmatinske županije.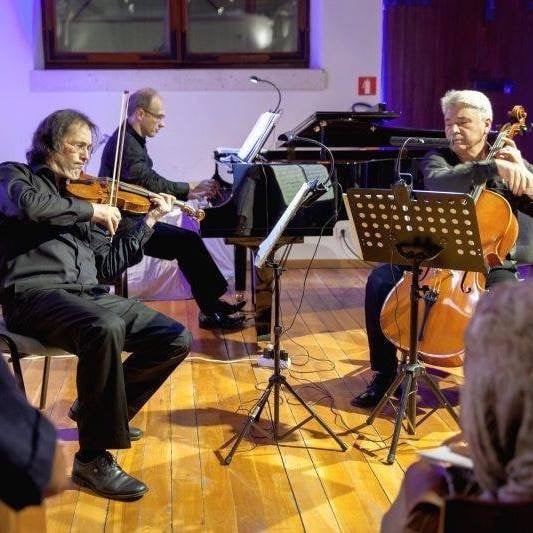 The Amael Piano Trio was founded by three very accomplished artists, who, individually, have backgrounds as prominent soloists and chamber musicians.
All three artists, the pianist, Peter Zoltan, the violinist, Volodja Balzalorsky and the cellist Damir Hamidullin, have performed internationally as guests of numerous music festivals and cycles, and as soloists with many orchestras.
Individually, as well, they have also created multiple CD,s and have made extensive live and archival radio and TV recordings throughout Europe and in the USA and Asia.
The trio has 18 years of successful performances iand gave n a variety of venues, concert series, and festivals.
Excellent concert of Amael Piano Trio was also trio's performance at Universal Affair at Carnegie Hall and Spectrum Ferstival at Carnegie Hall in New York
They also performed at festival and concert series such as The Forge Concert Series in London, Grieg Festival in Bergen, Mask Fest in San Mario, Nuovi Spazi Musicali and Festival of Nations in Rome, Festival Spectrum at Gasteig in Munich, Forfest in Kromeriz, Tallin Chamber Music Festival, ISARTI festival in Kaunas, Urbino Chamber Music Series; Foyer Europeqn Chamber Music Seies, Kolarc Chamber Music Podium in Belgrade, Festival NIMUS in Nis, MAG festival Split.
Concert of Amael Piano Trio are often awarded with standing ovations.
They performed also at Festival at Chateau Bystrice pod Hostynem, CZ, Ljubljana Festival, Bled Festival, Pucisca Summer Festival, Bol Summer Festival, performance at Cankarjev Dom (the most important cultural centre in Slovenia), the International Festival of Contemporary Music in Radenci, Summer Music Festival of Hvar (Croatia), International concert series of Zemono, The Spectrum Festival etc.
The Amael Trio has achieved the status of being among the most sought after chamber groups in Slovenia. In addition to performing known traditional trio literature from various style epochs, the trio is also dedicated to performing contemporary works, and to the promotion, internationally, of Slovenian composers of piano trio literature.
Article: Excellent concert of Amael Piano Trio at the opening of MAG Festival Split
MEMBERS OF AMAEL PIANO TRIO
ZOLTAN PETER – PIANO
Pianist Zoltan PETER was born in Vojvodina. He attended the Secondary School of Music in Subotica (directed by Marija Sekelj) and then went on to study under Professor Arbo Valdma at the Academy of Arts in Novi Sad. His formal study was completed of the piano at the Ljubljana Academy of Music.
As a soloist, chamber musician and piano accompanist for many excellent musicians of the highest level from both the younger and older generations, he has been a guest performer in Italy, Hungary, the former Soviet Union, Germany and Switzerland, and well as at festivals of contemporary music.
As a soloist with orchestra, he has performed under the baton of conductors such as Igor Gjadrov, Simon Robinson, Berislav Skenderović, Hermann Ostendarp, Guido Mancuzzi, George Pehlivanian, Paul Hoskins, En Shao and others.
VOLODJA BALZALORSKY – VIOLIN
Volodja Balzalorsky is internationally acclaimed violinist.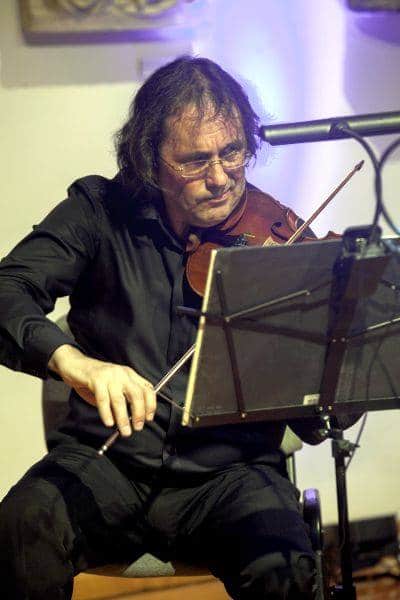 He is Two Time Winner of Independent Music Awards 2014 – on receiving top honors in the Live Performance EP category for Karol Szymanowski: Violin Sonata in D Minor with the pianist Hinko Haas, and Vox Pop Independent Music Award 2014 for Debussy Violin Sonata performing with the pianist Christoph Theiler.
He was also Four-Time Nominee of IMAs 2014.
Volodja Balzalorsky is recipient of several further international music awards such as The Hollywood Music in Media Award, The Inland Empire Music Award, The Ontario Independent Music Award, The Canary Island Music Award, Julij Betetto Music Award.
Numerous highly praised concerts, broadcasts, CD and TV recordings in various countries have established his reputation as an artist with a sensitive, intelligent, and intuitive gift of interpretation, a polished technique, and a rich, full tone.
DAMIR HAMIDULLIN – CELLO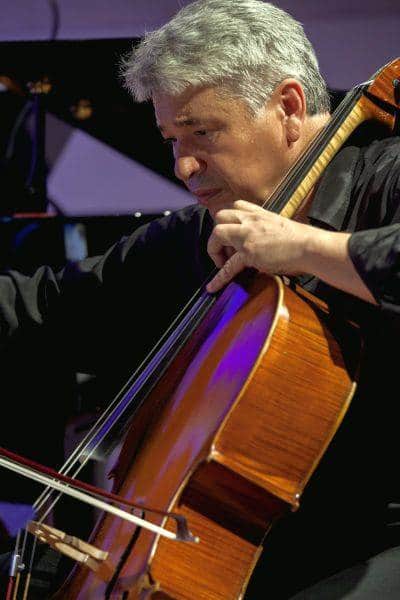 Cellist Damir Hamidullin is a virtuoso soloist and an excellent representative of the famous Russian cello school.
He is first solo cellist of the National Opera House in Ljubljana (Slovenia) and a member of the Amael piano trio.
He performs throughout Europe as a soloist, recitalist and chamber musician.
He has played as a soloist many times with the Kazan Philharmonic Damir Hamidulin
and with other symphonic and chamber orchestras in Russia and in
Slovenia.
He plays all the famous concertos on his instrument: Haydn, Dvorak, Saint-Saens, Schumann, and Tchaikovsky.
He has also been guest artist at various international festivals – Festival Groblje and Festival of Contemporary Music Radenci in Slovenia, Festival of Contemporary Music Kishinjev in Moldavia, Festival of Kazan in Russia, etc.
Article: Excellent concert of Amael Piano Trio at the opening of MAG Festival Split
More Infos about Amael Piano Trio: