The new President of ESTA Slovenia (European String Teachers Association)- Volodja Balzalorsky
(Monday, March 03, 2014)
Volodja Balzalorsky is the new President of ESTA Slovenia (European String Teachers Association):
elected at ESTA Slovenia General Assembly for the mandate 2014-2018.
About ESTA
ESTA (European String Teachers Association) is a non-governmental organisation founded in 1972 in order to promote the highest standards in teaching and to enable the sharing of ideas among string teachers and players of all distinctions throughout Europe. ESTA is active in 25 European Countries
ESTA is an umbrella organisation of over 32 national branches involving more than 5000 individual teachers of violin, viola, cello and double bass.
The core aims of ESTA are:
To promote the highest artistic and pedagogic standards in string teaching.
To promote lifelong learning of string instruments.
To encourage study and research into all phases of string teaching.
To provide a forum for the discussion and dissemination of ideas through conferences, workshops, printed material.
To promote collaboration among its members and with other organisations.
Activities supporting these aims take place regularly throughout the year at workshops and conferences in the national branches. Additionally there is an International Conference held annually in a different European Country.
About ESTA Slovenia
ESTA Slovenia has been a member of the large family of the European String Teachers Association since 1998, founded in Austria by a group of renowned string teachers Marianne Kroemer, Max Rostal, Nannie Jamieson, Paul Rolland and Yehudi Menuhin.
More info about ESTA Slovenia: www.estastrings.si
About Volodja Balzalorsky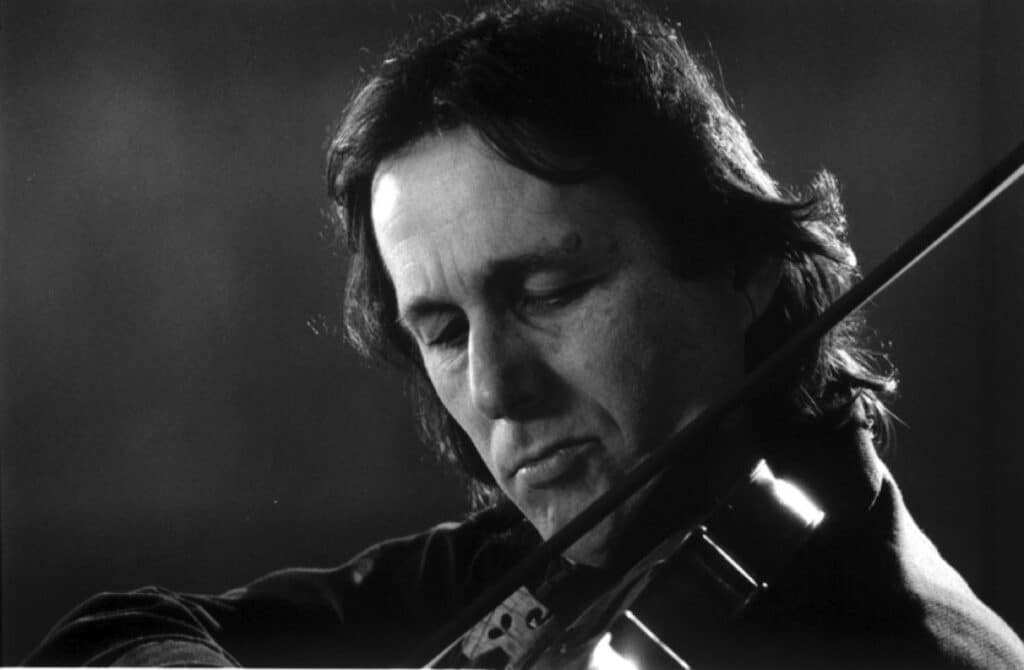 The new President of ESTA Slovenia (European String Teachers Association) Volodja BalzalorskyVolodja Balzalorsky from Ljubljana, Slovenia, performs internationally as a soloist, recitalist, and chamber musician. He is Professor of Violin at the Music Academy of Ljubljana University. He regularly gives Violin Masterclasses worldwide.
Numerous highly praised concerts, broadcasts, CD, and TV recordings in various countries have established his reputation as an artist with a sensitive, intelligent, and intuitive gift of interpretation, a polished technique, and a rich, full tone.
Volodja is particularly active in the field of chamber music. He works with many international groups and ensembles.
He has built long-term partnerships with several musicians, including pianists Christoph Theiler, Hinko Haas, Aleksandar Serdar, and Peter Caelen, percussionist Amy Lynne Barber, and his fellow members of the Amael Trio, pianist Tatjana Ognjanovic, later pianist Zoltan Peter and cellist Damir Hamidullin.
For his artistic achievements, he was awarded several international music awards:
He is Two Time Winner and Four-Time Nominee of Independent Music Awards.
Volodja is also the recipient of several further international music awards such as The Hollywood Music in Media Award, The Inland Empire Music Award, The Ontario Independent Music Award, The Canary Island Music Award, and Julij Betetto Music Award.
Teaching is an important activity for Volodja Balzalorsky, which is intertwined and complemented by his international artistic activity as a violinist.
He began to teach violin in 1978 when he was still a student – 3rd year at "Musik Hochschule" in Cologne (violin with Prof. Igor Ozim and chamber music with members of Amadeus Quartet).
Since then, Chamber Music and Teaching have become his greatest passion.
Volodja Balzalorsky holds long term teaching position as "Full Professor" of violin and chamber music at Music Academy of Ljubljana University with over 30 years of teaching experience. Since 1996 Third-level teaching to Bachelor and Master students.
Article: The new President of ESTA Slovenia (European String Teachers Association)- Volodja Balzalorsky